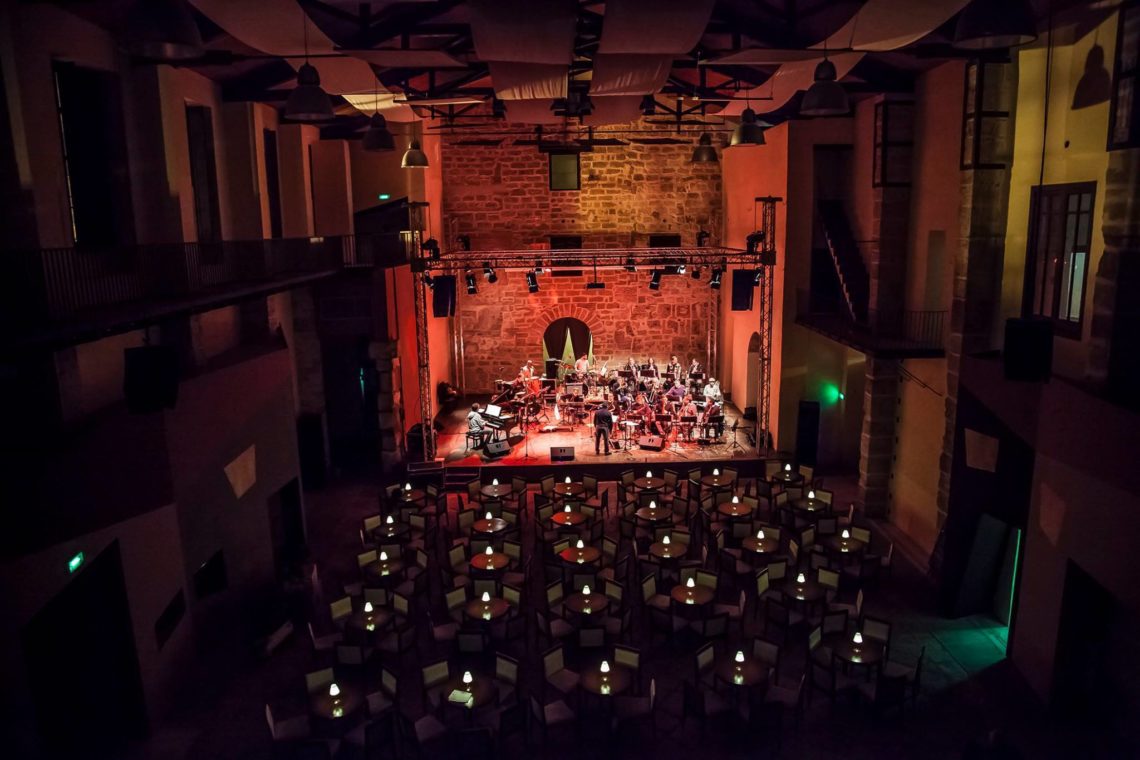 WEDNESDAY 15 MAY 2019
2019-03-15
S. CECILIA THEATRE

8.00 – 9.00 Registration Participant
9.00 – 9.45 Welcome by Authorities
Leoluca Orlando, Mayor of Palermo; Sebastiano Musumeci, President, Sicilian Region; Fabrizio Micari, Rector of Palermo University, Ruggero Razza, Commissioner Sicilian Health Dept.; Opening remarks by Roberto Lagalla, Commisioner Sicilian Training and Education Dept.
9.45-10.15 Opening Remarks
Introduction: Sandro Dernini, Conference Coordinator
Graziano da Silva, Director-General, FAO (Video)

Maurizio Raeli, Director, CIHEAM-Bari

Lluis Serra-Majem, President, IFMeD

10.15-11.00 Keynote Addresses
Human, Fish and the Mediterranean
Árni M. Mathiesen, Assistant Director-General, FAO Fisheries Dept.
Mediterranean Diet: Healthy Food for People and Sustainable for the Planet

Alessandra Pesce, UnderSecretary of State, Ministry for Agricultural Food, Forestry and Tourism Policies, Italy
11.00-12.15 Session 1 A Mediterranean Contribution on Environment and Sustainable Co-Development to the "Summit of the Two Shores"

Objective: To provide a platform of dialogue for different programs and approaches to sustainability at the regional level, as a Mediterranean contribution to the " Summit of the Two Shores" on environment and sustainable co-development.
Chaired by Enrico Granara, Coordinator, Euro-Mediterranean Activities, Italian Senior Official to the UfM, Ministry of Foreign Affairs and Intl Cooperation.

Speakers:
Pierre Duquesne, interministerial Delegate for the Mediterranean, Ministry of Foreign Affairs, France
Sustainable food systems for a positive Mediterranean

Mohammed Sadiki, President, CIHEAM Governing Board
Implementing the Sustainable Development Goals by advancing the integration of the Mediterranean region

Nasser Kamel, Secretary-General, Union for the Mediterranean
Ludovic Schultz, WestMED Co-Chair, Director for Environment – Europe, General Secretariat for the Sea, France;

BLU EMED Pilot, for a Plastic-free, Healthy Mediterranean Sea
Fabio Fava, University of Bologna & IT Representative in the GSO BLUEMED Working Group, on behalf of the whole GSO BLUEMED Working Group.

Investing in Mediterranean human capital and natural resources

Blanca Moreno-Dodson, Manager, Centre for the Mediterranean Integration, Marseilles

Youth and intercultural dialogue as a driver for the Mediterranean integration

Nabil Al-Sharif, Executive Director, Anna Lindh Foundation
12.15-13.15 Session 2: Connecting Mediterranean Countries: From Expo 2015 Milan to Expo 2020 Dubai Through the Channel of Suez
Objective: To foster dialogues on sustainable development between Mediterranean countries of the Two Shores, as continuation of the Milan Expo 2015 Bio-Mediterranean Cluster dialogue towards the Dubai Expo 2020, through its direct route of the Suez Canal to better understand global entrepreneurial opportunities as well as new challenges for sustainable development in the Mediterranean region.
Co-chaired by Dario Cartabellotta, Director-General, Sicilian Fishery Dept.
Simon Jabbour,Commissioner General of Lebanon Expo Pavilion
Opening remarks by Commisioner Girolamo Turano, Sicilian Productivity Activities Dept.

Speakers:

Connecting industries, academia and blue stakeholders for a sustainable growth in the Mediterranean.

Roberto Cimino, President, National Technological Cluster BIG Italian Blue Growth
Vincenzo Russo, I.U.L.M
13.15-14.30 Lunch Break
14.30-15.00 Mediterranean Scientific Collaboration Across the Divide: The Continuation of an Israeli/Palestinian Scholar Dialogue

Opening remarks by Maria Letizia Di Liberti, Director-General, Sicilian Health Activities and Epidemiology Observatory Dept.
Introduction by Enrico Molinaro, Rete Italiana per il Dialogo EuroMediterraneo, Anna Lindh Foundation

A Joint Presentation by Ziad Abdeen, Al Quds University, Jerusalem and Elliot Berry, Hebrew University, Jerusalem
15.00-16.50 Session 3: Milan Urban Food Policy Pact: Sustainable Food Systems in the Mediterranean Cities

Objective: To better understand how actions in urban areas can ensure sustainable food systems in the Mediterranean.

Co-chaired by Leoluca Orlando, Mayor of Palermo; Souad Abderrahim, Mayor of Tunis
Facilitated by Jorge M. Fonseca, FAO , and moderated by Florence Tartanac, FAO

Giuseppe Sala, Mayor of Milan, video (tbc)

Speakers:
FAO Framework for the Urban Food Agenda: On-going and future work
Jorge M. Fonseca, FAO

World Sustainable Urban Food Centre of València: A knowledge hub about urban food systems

Vincente Domingo, City of Valencia;

The Milan Urban Food Policy Pact: Urban food practices for ensuring sustainable food systems

Panayota Nicolarea – Milan Urban Food Policy Pact (tbc)

Reorienting Territorial Food Systems in the Mediterranean Area: Revisiting the Mediterranean Diet.

Florence Egal, Independent expert Anika Reinbott, GIZ, German
16.50 – 17.10 Coffee break
17.10–19.00 Session 4: Towards the Sustainability of Small Scale Fisheries and Aquaculture in the Mediterranean: Status, Activities and Prospects

Objective: To recieve guidance on how to proceed successfully towards sustainable small scale fisheries and aquaculture in the Mediterranean Region.
Chaired by Árni M. Mathiesen, FAO Assistant Director-General;
Opening remarks, Commissiorer Edgardo Bandiera, Sicilian Agriculture and Mediterranean Fisheries Dept.

Speakers:
Status of Stocks in the Mediterranean and GFC M Activities.

Roland Kristo, Chairperson, General Fisheries Commission for the Mediterranean (GFCM); Deputy Minister of Agriculture and Rural Development of Albania;
EU Role in the Mediterranean.
Elisa Roller, Head of Unit for CFP and Structural Support, Policy Development and Coordination, Directorate general for Maritime Affairs and Fisheries, European Commission;

Riccardo Rigillo, Director-General, Fisheries (DPCM), Ministry for Agricultural Food, Forestry and Tourism Policies
National aquaculture activities: Turkey

Hüseyin Sevgili, Head of Fish Breeding and Genetics, Mediterranean Fisheries Research Production and Training
Institute, Turkey

Sicilia Sea Food
Rosolino Greco, Director-General, Sicilian Mediterranean Fisheries Dept.
The Nemo Project's Approach: A New Vision of Small-Scale Fisheries for the Sustainable Development of Coastal Communities.
Biagio Diterlizzi, Deputy Director, CIHEAM-Bari

20.30 Dinner
---