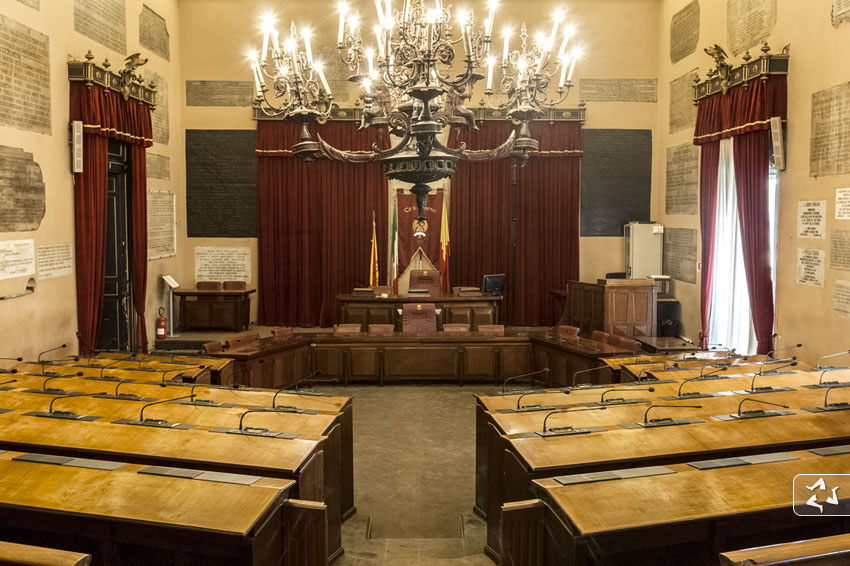 THURSDAY, 16 MAY 2019 H5
2019-03-14
Location 5 – Palazzo delle Aquile, Sala delle Lapidi
14.30-16.30
Sessione 15
Lessons Learned from different Sustainable Diet Case Studies: Japanese Diet, New Nordic Diet and Mediterranean Diet
Chaired by Jacques Delarue, FENS;
Speakers
Features and challenges of the Japanese diet from the viewpoint of the national Shokuiku (food and nutrition education) promotion.
Yukari Takemi, Kagawa Nutrition University. Chiyoda, Sakado-city, Saitama, Japan
The rise of kale: how progressive policy enabled healthy and sustainable consumer choices
Mads Frederik Fischer-Møller, Nordic Council of Ministers Copenhagen, Denmark
Mediterranean diet and sustainability in current dietary patterns in Spain
Carmen Pérez-Rodrigo, University of the Basque, Bilbao, Spain
Mediterranean Diet: from health to sustainability
Laura Rossi, CREA Centre of Research on Food and Nutrition., Rome, Italy
Investigating the place of meat in more sustainable diets: insights from the two Mediterranean shores
Nicole Darmon, INRA 1110, CIRAD, CIHEAM-IAMM, SupAgro, Montpellier Université, Montpellier, France
17.00-19.00 SESSION 16 Sustainable Diets: Linking Nutrition and Food Systems.
Chaired by Barbara Burlingame, Massey University; Sandro Dernini, President, Forum on Mediterranean Food Cultures
speakers
Globally Important Agricultural Heritage systems (GIAHS): A legacy for Food and Nutrition Security
Parviz Koohafkan, World Agricultural Heritage
Traditional Foods at the Epicentre of Sustainable Food Systems
Antonia Trichopoulou, Hellenic Health Foundation
The Med Diet 4.0 Framework: a Multidimensional Driver for Revitalizing the Mediterranean Diet as a Sustainable Model – lessons learned about the assessment of food systems.
Massimo Iannetta and Milena Stefanova, ENEA.
Crossing Sociological, Ecological, Economical and Nutritional Perspectives on Agrifood Systems Transitions: Towards a Transdisciplinary and Multistakeholder Approach
Marie Josèphe Amiot-Carlin, MOISA, Univ Montpellier, CIRAD, CIHEAM-IAAM, INRA, Montpellier SupAgro
Naorai – Myazaki Food and Agricultural Heritage System of Japan
Tomonori Tasaki, Takachiho Town Office, Miyazaki;Nahoko Shimada, the Research Institute for Humanity and Nature, Japan
The Transdisciplinary Imperative: Pushing policy Instruments for Sustainable Diets
Barbara Burlingame, Chair, Sustainable Diets Task Force of the International Union of Nutritional Sciences (IUNS)
20.30 CENA